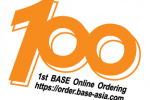 Place your Order via 1st BASE Online Ordering & Earn Reward Points!
The 1st BASE Online Ordering system, 1oo is a fuss-free way for you to send your orders to us.
You can have access to most of our Products and Services, and order at a click of a button!
Contact Us
---

MALAYSIA - Apical Scientific Sdn Bhd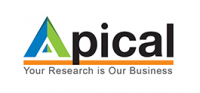 Services
Order Email
Order Forms
Download
Sanger Sequencing Services
sequencing@apicalscientific.com
DNA Sequencing Services
Molecular Biology Services
mbs@apicalscientific.com
Sample Preparation Services
PCR Services
Cloning and Synthetic Biology
Genotyping Services
DNA Barcoding Services
Site-directed Mutagenesis (SDM)
Biosafety Declaration Form
Next-Gen Sequencing Services
ngs@apicalscientific.com
Next-Gen Sequencing Services
Next-Gen Sequencing Services for Premade Libraries
Biosafety Declaration Form
Fragment Analysis Services
sequencing@apicalscientific.com
Fragment Analysis Services
Human Cell Line Authentication
Testing Services
mbs@apicalscientific.com
Avian DNA Testing

English Ver.
Malay Ver.
中文 Ver.