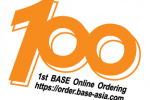 Place your Order via 1st BASE Online Ordering & Earn Reward Points!
The 1st BASE Online Ordering system, 1oo is a fuss-free way for you to send your orders to us.
You can access our products and order at a click of a button!
Main Contact
---

SINGAPORE - Axil Scientific Pte Ltd 


BANGLADESH

 
Company:
Invent Technologies Ltd
Tel:
+88-02-9852557
Fax:
+88-02-9872152
Email:
selim@invent-technologies.net
Address:
House-119, Flat-B-1, Road-01, Block-F, Banani, Dhaka-1213, Bangladesh.
Attn:
Mr. Sheikh Md. Selim Al Din

INDIA
Company:
Genematrix LLP
Email:
sequencing@gmllp.in
Address:
Jijai Nagari, Flat No: 104, F-wing, Near Eklavya College, Kothrud, Pune-411038.

INDONESIA
Company:
PT Genetika Science Indonesia
Tel:
+62 21 5433 2034/ 2425/ 2701
Fax:
+62 21 5433 2701
Email:
info@ptgenetika.com
Web:
https://ptgenetika.com/
Address:
Rukan Great Wall Blok C No. 19-21, Green Lake City Kelurahan Petir, Kecamatan Cipondoh, Kota Tangerang, Banten, 15147, Indonesia

IRAN
Company:
Roobin Teb Gostar
Tel:
+62 21 5433 2034/ +021- 2262 3293/2221 8532
Fax:
+021- 2262 3294/2221 5556
Email:
mostofiansimin@gmail.com
Address:
Flat No.3, 1st Floor, No.4, Soleimanzadeh St. Shariati Ave. Tajrish Sq., Tehran, Iran

PHILIPPINES

 
Company:
Asiagel Corporation
Tel:
 +63 (02) 8920-1603
Email:
info@asiagel.com
Address:
3rd Floor, OTM Building, No. 71 Scout Tuazon, Brgy. South Triangle, Quezon City, 1103, Philippines.


Company:
Noveaulab Asia Corporation
Tel:
+63 (02) 711-8580
Email:
info@noveaulab.com
Address:
Unit SS105 DSL Bldg. #380 Del Monte Ave. Quezon City, Philippines

THAILAND

UNITED ARAB EMIRATES
Company:
Advanced Biotechnology Center
Tel:
+971 4 227 0004
Fax:
+971 4 227 0005
Email:
info@abc.ae
Web:
https://abc.ae/
Address:
3rd Floor, #306, Riqqa Al Buteen Plaza, P.O. Box No 181499,
Maktoum Road, Deira, Dubai, United Arab Emirates

Vietnam
Company:
ATGC Co., Ltd
Tel:
+84- 8-38 266 696
Email:
seq@atgc.vn
Web:
www.atgc.vn
Address:
(Hanoi Office) 6th Floor, No. 314 Minh Khai Str., Hai Ba Trung Dist., Hanoi, Vietnam

(HCMC Office) Room 101, 1st Floor, Building 33 Le Quoc Hung, Ward 12, District 4, Ho Chi Minh City, Vietnam