1st BASE celebrates 20 Years of Quality to Life Science!
Our illustration recollects significant moments at a glance, of our journey on how 1st BASE has grown and continuously improved to provide quality to our customers.
Since Year 2002 when we established our first lab in Singapore and Year 2003 in Malaysia, we have been providing comprehensive range of lab services and in-house manufactured products that caters to our customers' research needs.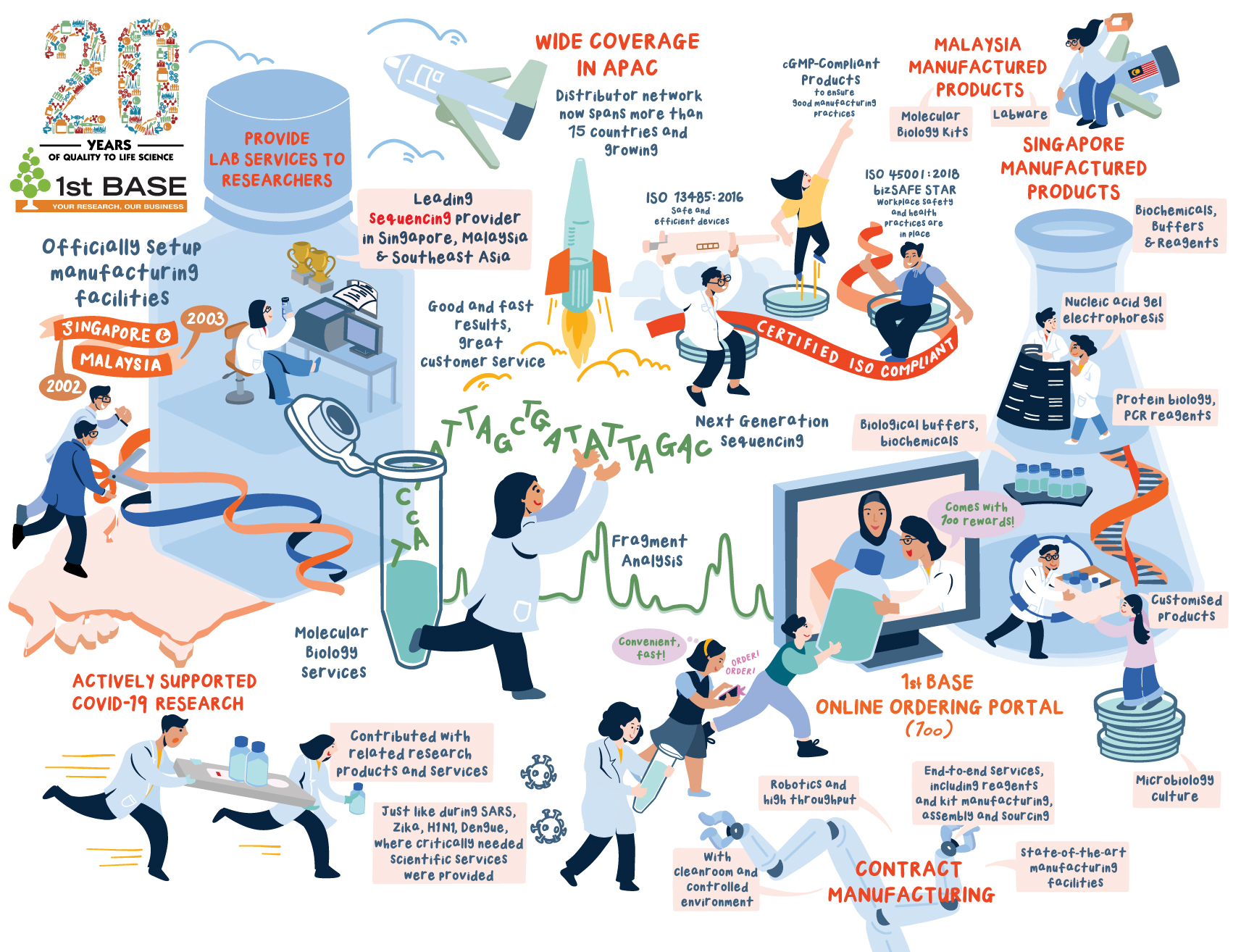 As a token of appreciation to our loyal customers, we are giving away our limited-edition gifts weekly from 1st to 22nd December 2022!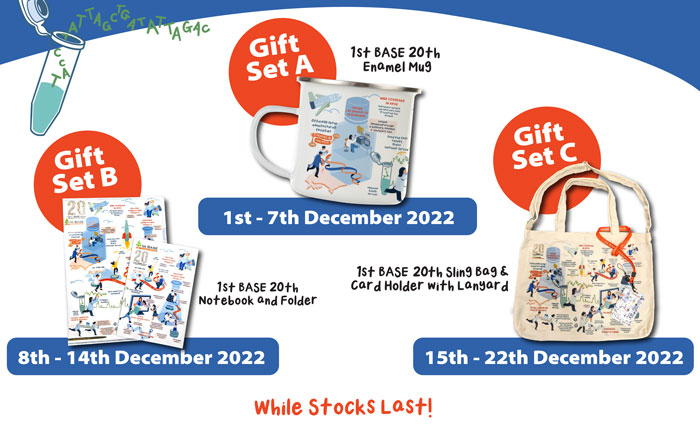 Check out our social media accounts to find out more: